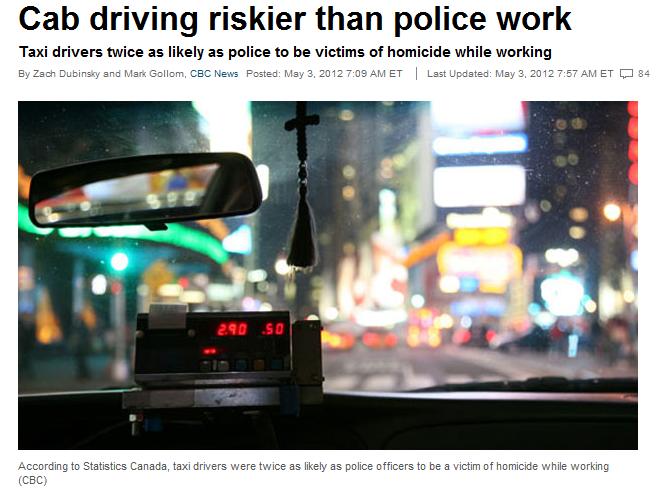 Most folks know its no fun being sober around drunk people.
They also realize that someone has to be because if the
inebriates were running the circus it would almost
always end up with someone getting scratched
or something getting burned and when the
participants "wake up" they usually find
that their wallet/purse/house keys
are absent and please, please,
please let them be behind
the bar at Joe's Cave if
that's where we were last night.
Thank you, friend.
Barry out.
http://www.cbc.ca/news/canada/story/2012/05/02/f-taxi-cabbie-safety.html