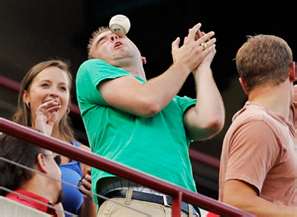 Most folks have been responsible for something.
They might have little more than bum wiping
and self dressing figured out but neverthe
less, if they could learn that much just
by watching and listening then that rat there is a well spoiled rod.
Thank you, friend.
Barry out.
If'n dey ain't heet, dey doan leeson.
http://en.wiktionary.org/wiki/spare_the_rod_and_spoil_the_child