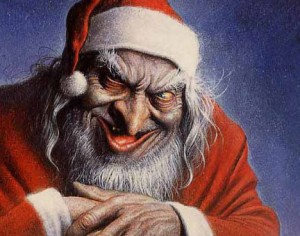 The energy industry is a ruthless place to survive and thrive.
They ditch, they dodge and have learned over the years to hush up, cover up or hold up almost anything.
Except Pandora's Box.
Try as they might – and mightily they try – they're not gonna find a carpet thick enough to sweep Fukushima under.
Kids and old codgers are choking on their dust.
Still, the chickens come home to roost.
And we're all getting shat on.
Thank you, friend.
Barry out.
Take a gander at the new bible. Scary.
http://en.wikipedia.org/wiki/Fukushima_Daiichi_nuclear_disaster
http://youtu.be/R-CE8B0CXqk
Poison – Valley Of Lost Souls
I hit the highway
Touch life barely sixteen
No angel of mercy
Coming down to save the soul of me
I took a Greyhound limousine
Straight to grand central NYC
It was ass, gas, or grass, living fast
Nobody rides for free
Chorus:
Living it up, giving it up
Living in the valley of lost souls
Wanting it all, taking the fall
Living in the valley of lost souls
Miss Misery come ride me
How I love her company
She did Boston justice
And wronged all the right out of me
The devil wears a black suit
He says I'm livin' like a bum
So what I'm looking like I'm half dead
A gypsy on the run
Chorus
Feels like time's running out on me
But I wasn't born to play nobody's fool
Ain't nobody gonna hold me down to play nobody's fool
Ain't nobody gonna hold me down
I've gotta roll, roll, roll, roll, roll, roll
Solo
Somebody save me
Lyrics courtesy: http://www.sing365.com/music/lyric.nsf/Valley-of-Lost-Souls-lyrics-Poison/324B042D285D3BEE482568A300101502