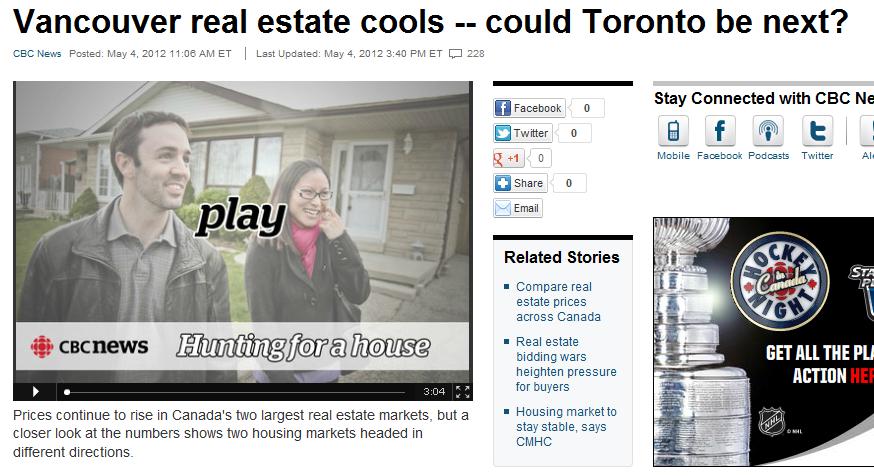 Most folks know that the prices of things fluctuate.
Some of the older knowers also comprehend
that prices go up and down a hail of a lot
faster and more often today then they
did a couple of decades ago and as
anyone with half a clue knows,
too much jumping around makes people and dogs biteful cranky.
Thank you, friend.
Barry out.
I hear the train a commin. Comin round the bin.
http://www.cbc.ca/news/canada/story/2012/05/04/toronto-vancouver-housing.html