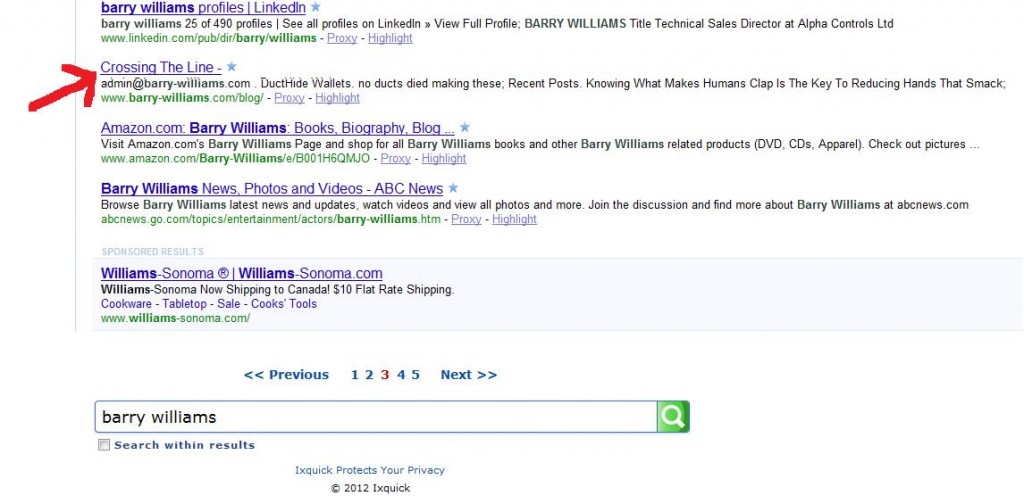 At one time not one of the browser gods would recognize me.
Nary a one!
I existed only in the silly, real world…
***
Then one day after tapping out some messages from a motel in Brandon, Manitoba I found myself on page 81!
Then 65!
One day I thought about making a me especially for Google.
A Google Me.
That's what I set out to do and that is what I have done.
Today, November 14, 2012, using a proxy browser I found my newly invented self near the bottom of page 3.
Even the Real Barry Williams can't stop me now!
Praise you Lawd Google!
Ahah, hahhah, hahhahhahhahhahahahhahahaaaaaaaaaag…
http://web.archive.org/web/20050203224825/http://www.barneysmotel.com/