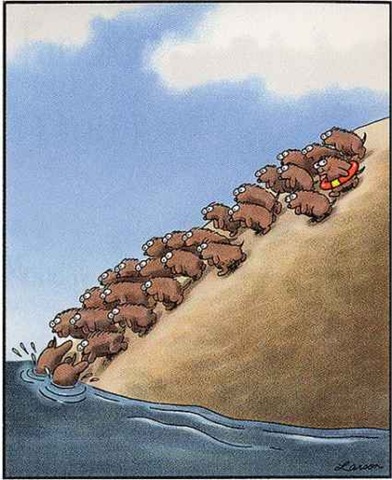 Saskatchewan, Canada is not a good place for folks to lose their mind.
Not if they care about its timely return anyway.
A couple of weeks ago I found myself desperately wading alongside that cracked canoe and shortly after receiving a double surely meaningful grunt coupled with a medicinally flavored glance from my kinda disengaged medical doctor I had the distinct impression that the yellow brick road of sanity could be mine for the walking.
"Not so fast" a jaded nurse informed me during a pre – getting to see Dr. Freud – phone interview. "We're running super low on mind menders and are swamped with deranged dudes like you so don't call us, we'll call you."
Nurse Normal spilled the burnt beans that it would be at least four months until anyone with a silent p in their job description could be sent out to find me in my mental state.
Until then, she advised, it would be just me duking it out with the damn demons in my head and mayhaps I would stand a better chance of surviving if I could somehow lay off the flammable fluids and smoldering plant material.
You know… in preparation to someday switching to their more socially acceptable brain bending placebo pellets.
Right after the psychic brush-off I felt better knowing that I was on my own when it came to fighting my way out of this life-long wet paper bag. The lack of reservists actually invigorated me.
No pain, no sane. I could live with that.
My next glass of wine exuded a strangely curative bouquet as I began this most recent round of chemotherapy and the hoot I chased it with revealed some deep, shamanic prowess.
Turned a corner I had and this breaking dawn hinted
that this was the road I had been searching for
and it felt good to know that I had a buddy
who had always been there but whom
I had never truly called on for help &

now I fully understood that the
people I would be counting
on were me, myself & I.
Thank you, friend.
Barry out.
Imaginary help is HERE: http://en.wikipedia.org/wiki/Third_Man_factor