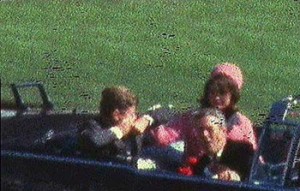 I can't forget November 22, 1963.
That day caused me to learn more about politics, guns and the big wheel running all wheels than I ever wanted to know.
Why not I Love Lucy I wonder. Why JFK, 9/11 and all this conspiracy bullshite?
Could it be that I don't recognize the water we're swimming in?

Or is everyone else walking too close to the edge?
While I back into something mechanical.
Get caught by my jeans loop.

Thank you, friend.
Barry out.
http://en.wikipedia.org/wiki/John_F._Kennedy_assassination
http://youtu.be/5Ki_osW5RsA
http://pilotsfor911truth.org/forum
I myself find it difficult to even communicate with architects or engineers due to their attention to detail.
When the beggars gang up like this, you gotta wonder…