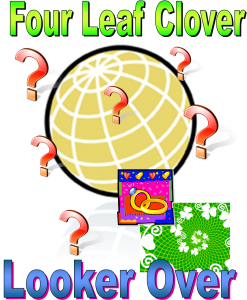 Carl Jung called it synchronicity.
I call it The Emotional Grid because I believe that human intent plays a role.
Similar in structure to magnetic fields, I believe these mobile invisible grids create intersections upon which all physical events unfold. The "grid" I am imagining is made up of human intention and its physical manifestation within a time frame and it describes those specific interactions within a designated time continuum.
For some reason I feel that none of these dimensions (grids) are stationary but all are conjoined like intertwined gears in a clock. This clock, however, is connected with many other clocks, all operating at different speeds within an overarching time frame.
This intersecting component I describe as a grid involves all living (or objects in motion) things and is usually recognized only through meaningful interactions of seemingly disconnected events.
These revelations for the most part do not impinge upon our awareness because they are usually very mundane in nature.
Gridbone Connected to the… Gridbone

I propose that the Emotional Grid is like a merry go round of time and events in so much that the time and place we "get on" is significant because it determines who and what we will be interacting with in the future.
Furthermore, I think that once a person is aware of how their own grid functions, they can adjust the speed of their interactions to avoid collision courses with other entities or circumstances. This would be called placing oneself in the right place at the right time.
Please accept that my understanding of the Emotional Grid is basic but grows with every word I write as well as my willingness to pay attention to the hints provided by curious and purposeful observation of people and events in my own life.
For example, here is a nearly unbelievable series of events which transpired two days ago to my sister – Trudy – and the circumstances are indicative of the Emotional Grid she chose to ride.
One Ringy Dingy, Two Ringy Dingies
Last week my sister and her husband traveled from mid Canada to Vancouver Island on the west coast to visit our ailing father. While on the island, they played 9 holes of golf on a local course. Before teeing off, my sister removed her wedding and engagement rings in order to put on her golf glove and placed the rings in her pocket as she had often done before.
At the end of the game she went to retrieve the rings and realized she had lost them somewhere on the course. The  shocking discovery came at a difficult time as Trudy and her husband were already at odds (she probably won the game 😉 ) and she was hesitant to inform her sore loser golfing partner of the missing marital mascots so they returned to their hotel room in muted, ring-less silence.
All evening she stewed and fretted in tortured solitude about the priceless heirlooms that would cost many thousands of dollars and significant heartache to replace.

After a sleepless night my sister informed her hopefully well rested and happy mate about the rings that were now gone, gone, gone and had been gone for so long. For the ensuing hour or so they engaged in what is known to some married folks as spirited rehashing of the past but at least they were talking.
After all that could be said was said, my brother in law took matters into his own not believing in jewelry hands and phoned the golf course in what was one of the only things the couple could now agree upon – a  futile hope that the rings would ever turn up.

The golf course front desk chipped my brother in laws' call to the pro shop where at that exact moment a woman was handing over two rings she found during her morning round of golf. Mrs. Good Samaritan relayed to the fellow at the pro shop that she had only just barely spotted them, as they glinted in the sun, lying in the rough at the edge of a fairway.
Not By The Hair Of My Chinny Chin Chin



The timing  of the call was uncanny and everybody involved in the transaction was aghast at the unlikelihood of the event transpiring as it did.
I would be interested in your thoughts regarding the statistical likelihood of these points:
What are the odds that my sister's rings would be found?

While they were still there (on vacation)?


By someone honest?

What are the odds that she would divulge her loss to her husband when she did?

What are the odds that after all the delays, the ringfinder would appear just as the call for help was made?

How often does this happen where one of the parties "just barely misses" one of the first five points?

Something is up here, ladies and gents and I aim to figure out what it is.
Any stories you could provide that are of similar nature would be helpful because I feel it's going to take a lot of looking and understanding to uncover this Emotional Grid fully but when we do, we'll be the Luckiest Dang People on the planet.
Thank you, friend.
Barry out.