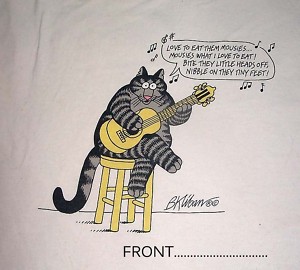 It would be helpful if unobservable heat breathing lizards made noise.
Or at the very least they could cast a distinctive odor that might alert potential snacks of their proximity to impending doom.
Perhaps the big bellied beggars might leave ginormous footprints that could easily be tracked back to some dank cave where we might corner the beast in a final frenzied battle to the death.
Yep, unfortunate would be the prey for said dragon if no evidence of it existed. Or if we needed special glasses just to see the fiend. It could continue unabated to snap off craniums and turn out lights at will.
Well, right this very minute we are being eaten alive by tiny nuclear hellions and only super-vision and great imagination will stop them.

Turns out mad mister dragon has taken a head count and our numbers came up with the rest.
Now we're gonna see things we've never envisioned before.
Thank you, friend.
Barry out.
Dangerous levels of radiation in Lake Louise, British Columbia, July 18, 2011. Can you hear that covert beggar roaring?!
http://youtu.be/dccszCEKFdY
http://youtu.be/x026-bjrmf4
Crass – Nagasaki Nightmare
Nagasaki Nightmare.
They're always there high in the skies…
Nagasaki nightmare, Nagasaki nightmare
Pretty as a picture in the generals' eyes
Nagasaki nightmare, Nagasaki nightmare
They've done it once, they'll do it again
They'll shower us all in their deadly rain
Nagasaki nightmare, Nagasaki nightmare
Nagasaki nightmare, Nagasaki nightmare
Nagasaki nightmare, Nagasaki nightmare
Fishing children fish in the Imperial Waters
Nagasaki nightmare, Nagasaki nightmare
Sons and lovers, lovers and daughters
Nagasaki nightmare, Nagasaki nightmare
Cherry Blossom hanging on the cherry blossom tree
Flash, blinding flash, then there's nothing to see
Nagasaki nightmare, Nagasaki nightmare
Nagasaki nightmare, Nagasaki nightmare
Nagasaki nightmare, Nagasaki nightmare
Dying they're still dying, one by one
Nagasaki nightmare, Nagasaki nightmare
Darkness in the land of the rising sun
Nagasaki nightmare, Nagasaki nightmare
Lesson learnt the lesson? No, cos no one really cares
It's so easy to be silent just to cover up your fears
Nagasaki nightmare, Nagasaki nightmare
Nagasaki nightmare, Nagasaki nightmare
Nagasaki nightmare, Nagasaki nightmare
So they die in the nightmare, nightmare, nightmare, Nagasaki nightmare
And live with the nightmare, nightmare, nightmare, Nagasaki nightmare
Will you stand by and let it happen again?
Nightmare death in the deadly rain
Nagasaki nightmare, Nagasaki nightmare
Live with the nightmare, nightmare, nightmare, Nagasaki nightmare
And die in the nightmare, nightmare, nightmare, Nagasaki nightmare
Nightmare comes in deadly rain
Nightmare, nightmare, nightmare, rain
Nagasaki nightmare, Nagasaki nightmare
Manmade power, manmade pain, Nagasaki nightmare
Deadly rain, deadly rain, Nagasaki nightmare
They'll do it again, shower us in rain
Deadly, deadly, deadly rain
Nagasaki nightmare, Nagasaki Nightmare