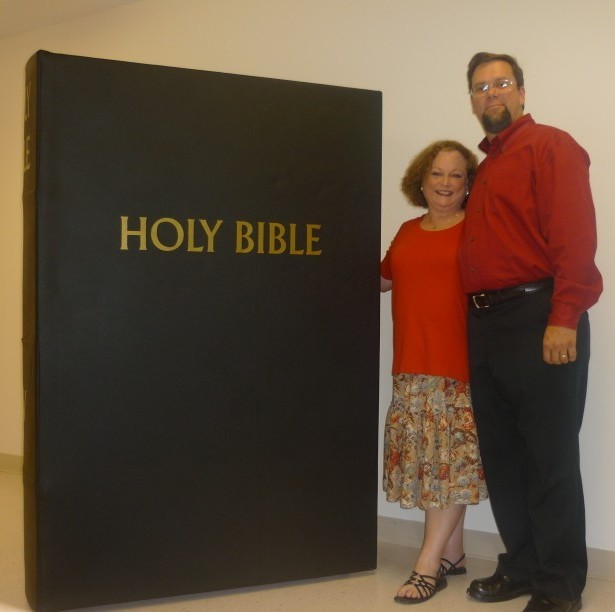 "Heya, how're doing t'day, Barry?" the young minister earnestly inquired.
"Fine Pastor, fine. How you doing?" I replied, beckoning him into our humble apartment.
"Good, really, really good," God conveyed through the youthful dude, his eyes now locked onto mine with a direct-fulness normally reserved for discussing recently departed

or soon to be departing family members or perhaps even breaking the
disturbing news that the nice looking pastor is sleeping with your
wife. But no, Kid Church wasn't here to spill those brands of
beans. He had traversed the quiet streets of Penticton, BC
on this peaceful Saturday afternoon to encourage me
to consider starting my own bible study at home
and not to worry that he wouldn't attend – this was
the whole point – dude wanted to initiate and attend this
private regular bible study not because I asked disruptive questions
in normal bible study class but because some less sophisticated folks are
easily confused and too many deep questions like the ones I raise causes doubt
and this is something not helpful to our bible study goal so lets just hold a special
session for you right here at your home. Okay…?
Barry, you'll see, this is the right way.
Dude was right, it was and is.

Thank you, friend.
Barry out