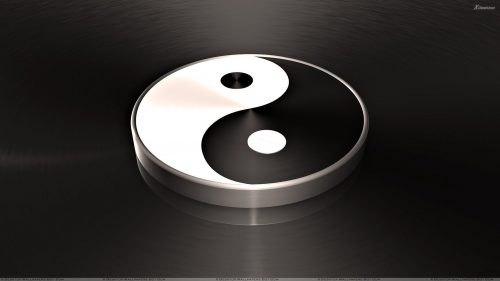 Yin has a perimeter.
And an underside with Yang.
And then there is the wall upon which,
Yin and Yang must hang.
That wall then has a doorway leading into
Another hallway.
There's a door at the end of that hall
And a doorway into the city.
See now other houses and
Other streets and other towns.
Look at all the circuses and take
A look at all those clowns!
Those clowns live in towns.
Live in houses built for clowns.
Big shoes hanging on wall rack.
Yin and Yang hanging by a wall tack.
All just hanging around!
Your World Will Come To an End | Jordan Peterson