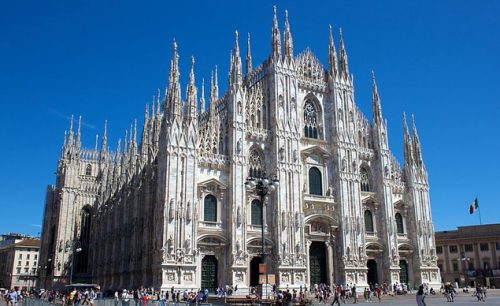 Billions of books with empty pages.
A million halls with empty stages.
Miles of cloth and cardboard, not on heads.
People resting on Sunday instead
Of wearing Kirpans and shiny crosses.
No congregations or sharp dressed bosses.
Collection plate bizness in the dumper.
No bedside prayers or Latin muttered.
No smoking balls on silver chains.
No souls ransomed for financial gain.
No pews or mats from which to prey.
No hate, no love nor need to say
You choose my god or go to hell!
No Someday chants and clanging bells.
No us and them and tithing, well…
There'd be no more and no up sell
To enter Heaven in all it's names.
Perhaps we'd stop these silly games.
Lord willing, we'd return to sane.
Barry