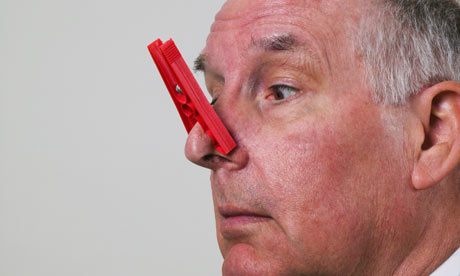 Only an ass would say what you said.
Buddy, take five, are you losing your head?
You said it's ah-ight if Fred's dead in his bed.
Well he's not, he's right here and now old Fred sees red.
He's pissed 'cause your pissed and if you weren't then him too.
You burned him on, lit him up, now it's a zoo.
Your attitude stinks and it ranks up the place
Disgust shines from both eyes and drips from your face.
No gambler would bet on you winning your race.
'Cause you're not about winning, you just want to displace
Love.
Barry