Per Capita Debt 2012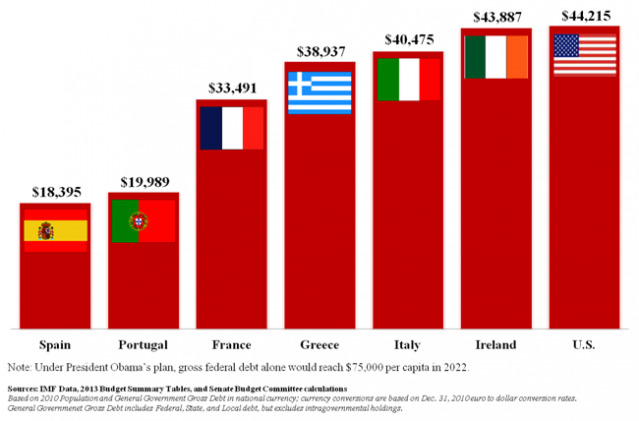 Most folks would be quite agreeable to receiving an inheritance.
Unless, of course, that inheritance demanded their personal
servitude for some indistinguishable time in the future
and perhaps even wrapped their kids up in the same
bullshite that their par / grandpar – ents strapped
everyone and their dog to. Nope, that kind of inheritance ain't wanted.
Thank you, friend.
Barry out.