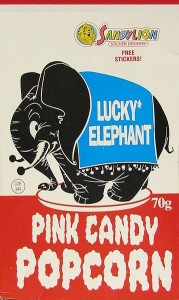 Life is like a barrel of monkeys.
You've got your barrel, your monkeys and everything else.
Some of the keener folks among us have figured out that the trick to living a full life is to spend less time watching the monkeys or their barrel and more effort attempting to decipher everything else.

And "everything else" is exactly what a young and unhappy thinker named Abraham Maslow was curious to discover.
Oy Vey, Watch Those Quiet Kids

As a recently immigrated Jewish child forced to live in a non Jewish community, Abraham felt shunned by his classmates and early on considered himself a social outcast who existed mostly in the periphery of life.
Perhaps it was this deep introspective examination of his early and impressive condition that later led him to search for a broader understanding why people act as they do and fulfilling his desire to make his mark in life, Abraham initially engaged his analytical capacity to become a lawyer.
Thankfully for us, Maslow altered his professional course to earn a degree in psychology where he initially focused on learning everything he could about the closely related culture of primate social dominance and sexual behavior.
Over time he began to study human conduct where his methods of discovery were considered unconventional because the now happy-centric Maslow rejected the standard practice of generating awareness of the human condition through pathology.
Nope, rather than consider the bountiful human dysfunctions which surrounded him, Abe set his sights on determining what made happy and productive people tick.
By 1943 Maslow had observed enough to publish a paper about the theory of motivation in which he postulated that humans are driven by mostly unconscious needs which might be predicted and modified once revealed.
And while his findings unveiled important aspects of human nature, a very puzzling element to his research revealed itself as well.
It's A Hard Luck Life For Most

Maslow found that less than 3% of his subjects attained a station in life worth duplicating.
As a result, he made it his life's work to ensure as many people as possible became acquainted with his findings with the hope that once they were aware of ubiquitous human needs they might satisfy their own requirements and advance their position.
This is what Maslow's research revealed about the behavior and mindset of Self Actualizing people.
They:

create stuff because they can

do the right thing even when no one is watching

laugh at themselves and encourage it to even the playing field

understand the importance of humility and know the meaning of hubris

respect others because nothing gets dander up like dissing folks

resist acculturation by wallowing in their own character

enjoy being the directors of their lives and living by example

prefer being alone rather than shallow, plentiful relationships

share or deflect credit and accolades to assistants because there's plenty more where that came from

know the power of incremental evolution and many small accomplishments
And if reality does indeed conform to the economist Vilfredo Pareto's 80 / 20 rule, there are eighteen percent more humans just patiently waiting to be informed of Maslow's Hierarchy of Needs so they can engage their own ability to join the self actualized crowd.
Two Sides To The Self Esteem Coin



There is also an ugly side to personal value that pervades our culture through the well publicized personal challenges of celebrities around the world.
Today many entertainment stars, business leaders and political representatives have provided clear warnings that they suffer from an inferiority complex as they are driven to seek artificial fulfillment through destructive behaviors.
These unfortunates:

demand the respect of others

display a need for status

seek fame

require glory


need recognition

capitalize attention

develop an authoritarian, demanding reputation

crave appreciation


suspend and denigrate dignity

solicit dominance
The forces at work in a person who is possessed by an inferiority complex carry such a huge burden of negativity that they constantly inhibit positive momentum for everyone involved.

We Need All The Fence Sitters On Our Side

With so many folks mired in an inferiority complex it is important that we develop our comprehension regarding which state of human evolution we are dealing with when we interact with them.
It is our responsibility to avoid accepting blame for the flawed behavior of others while recognizing the potentials of self actualization in those self esteem fence sitters whom we may be able to entice to the fun side of our playground.

And eighteen percent of the barrel of monkeys are really counting on us to develop our "pull".
Thank you, friend.
Barry out.
http://en.wikipedia.org/wiki/Lucky_Elephant_Popcorn
http://en.wikipedia.org/wiki/Maslow%27s_hierarchy_of_needs
http://en.wikipedia.org/wiki/Hubris
All around me are familiar faces
Worn out places, worn out faces
Bright and early for their daily races
Goin' nowhere, goin' nowhere
Their tears are fillin' up their glasses
No expression, no expression
Hide my head I want to drown my sorrow
No tomorrow, no tomorrow
And I find it kind of funny
I find it kind of sad
The dreams in which I'm dyin'
Are the best I've ever had
I find it hard to tell you
'Cause I find it hard to take
When people run in circles
It's a very, very
Mad world, mad world
Mad world, mad world
Children waitin' for the day they feel good
Happy birthday, happy birthday
Made to feel the way that every child should
Sits and listen, sits and listen
Went to school and I was very nervous
No one knew me, no one knew me
Hello teacher tell me what's my lesson?
Look right through me, look right through me
And I find it kind of funny
I find it kind of sad
The dreams in which I'm dyin'
Are the best I've ever had
I find it hard to tell you
'Cause I find it hard to take
When people run in circles
It's a very, very
Mad world, mad world
Mad world, mad world
And I find it kind of funny
I find it kind of sad
The dreams in which I'm dyin'
Are the best I've ever had
I find it hard to tell you
'Cause I find it hard to take
When people run in circles
It's a very, very
Mad world, mad world
Mad world, mad world
A raunchy young world
Mad world